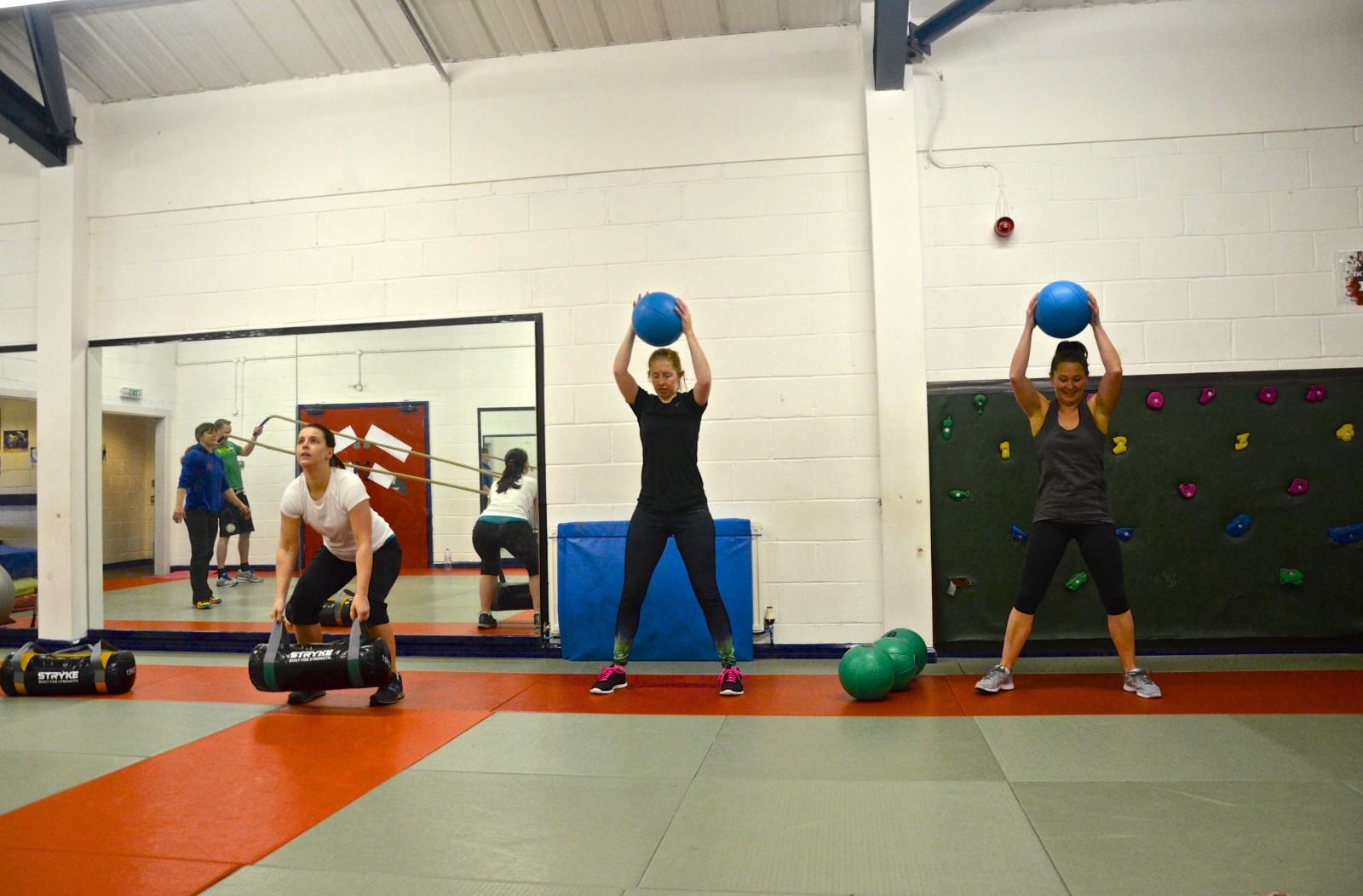 New Exciting Class for 2015 –
Faye2Fit HIIT Bootcamp
HIIT stands for High Intensity Interval Training. HIIT is an exercise method in which you switch back and forth between short intervals of high intensity exercise, followed by short rest or recovery periods.
The benefits of HIIT training are several-fold. Probably one of the biggest benefits is that HIIT usually lasts only 20 minutes or less. This enables just about anyone to be able to get in a great workout regardless of their busy schedules. By working at close to your maximal heart rate, you will be burning the most calories, and causing the most physiological changes to your body that will be beneficial to fat loss.
This class is designed to burn the maximum amount of calories in a very short time period (45 minutes).
Not only will you challenge your body but also your mind too and most importantly have great fun!!! The exercise will involve a combination of strength, cardio and muscular endurance with flexibility as a cool down everything you need in one short class.
It is a team environment where both I the trainer and your fellow classmates will motivate and challenge you to achieve things you never thought possible. Each class is different so you will never get bored and most importantly it confuses your body so you will never reach a plateau.
All abilities are welcome, if you are new to exercise no problem.
My classes are thoughtfully planned, and adaptations are always on offer if necessary, avoiding people being made to feel less adequate, everyone is equal there are no heroes. This way there is no need to worry about being separated from your friends.
The sessions will last between 30-45 minutes and cost £5. People of ALL abilities are welcome*.
For more information please give us a call on 07730 590564 or email us: info@faye2fit.co.uk
*Some classes will be for women only, for those ladies that prefer to exercise away from men, for whatever reason be it confidence, religious beliefs, etc.
Women Only HIIT Bootcamps
At Cardiff Central Youth Club there is a room which I utilise for all group classes. This is a great area as it can easily be closed off to the public. There is a large exercise area, but also an area which is kitted out with tables and chairs, and space for you to bring in your bags and extra clothing that once you're warm you may want to remove. If you have young kids, no problem (as long as they are well behaved) you can bring them along and feel free to bring some toys with you for them to play with. There are also classes for children going on in the main gymnastic area throughout the day, so there will be an opportunity for some kids to join these classes. Please see the link to Cardiff Central Youth Club website above for their classes and timetable.
Currently there is one HIIT Bootcamp class a week dedicated to women only which is on a Sunday afternoon, but these sessions are negotiable and if there is demand for this, I am happy to add other times.
Small Group Personal Training can also take place in the Dojo, so if there are 3-5 ladies that would like to train together and experience personal training, no problem, I can cater for that.